In the most festive time of the year, there are plenty of ways to celebrate the season.
Happy holidays from all of us at Gravity International Programs!
As we enter the Christmas season, we encourage our visitors to brave the cold weather and make the most of everything New York City has to offer. Between shopping for gifts, admiring the citywide decorations, and enjoying the many forms of winter entertainment, you'll have a full schedule.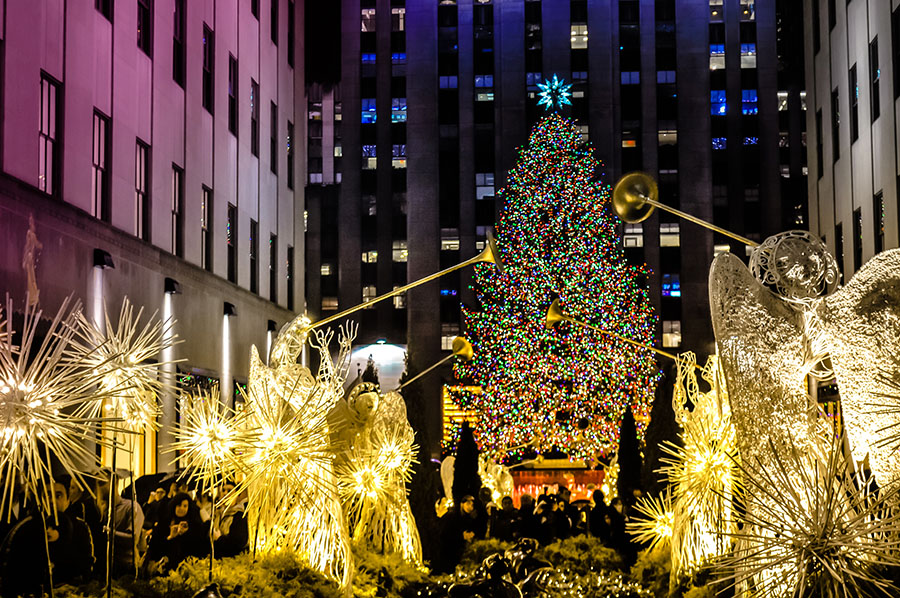 One of the most popular winter destinations in New York is Rockefeller Center, which is famous for its enormous Christmas tree and the ice skating rink it overlooks. The tree lighting ceremony is a widely attended event, accompanied by celebrity performances. Don't think that you've missed your chance if you arrive after Christmas Day: the tree remains standing until January 10, 2022, and the rink remains open until January 2, 2022.
You might start looking for presents at the Holiday Shops at Bryant Park. During the Christmas season, the park is packed with over 120 stalls, in which vendors offer jewelry, handmade crafts and ornaments, specialty foods, and more for sale. Even if you're just window shopping, the displays in the city's biggest department stores are a sight to behold: check out Macy's on Herald Square and Sax Fifth Avenue, and Lord and Taylor on Fifth Avenue.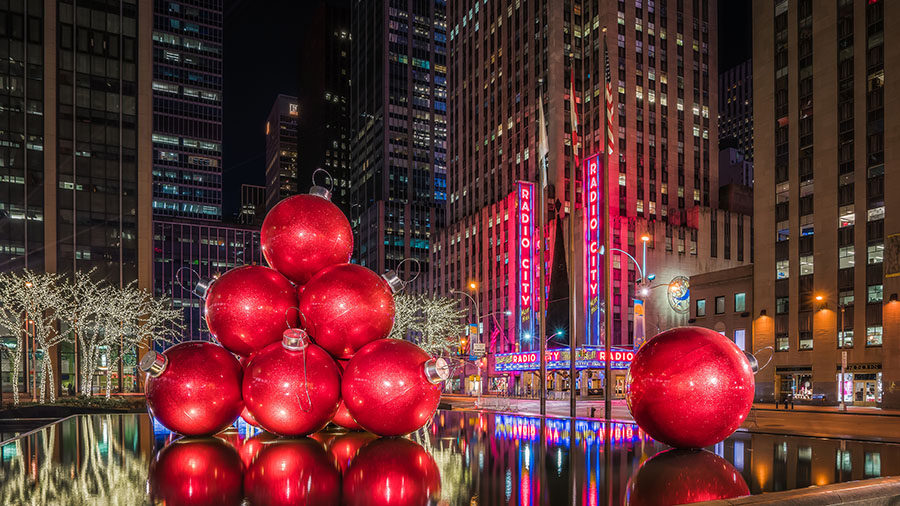 As the home of Broadway, New York City takes particular pride in its theater. Until January 2, 2022, the New York City Ballet will be performing The Nutcracker, a charming and magical tale set to music by Peter Tchaichovsky and choreography by George Balanchine. And of course, the Radio City Christmas Spectacular has been the most beloved holiday show in the city since its inception in 1933. See the world-famous dance of the Rockettes, watch the magic of Santa Claus and the story of the first Christmas, and behold a finale of fireworks.
If you have any questions or concerns, please feel free to contact us at info@gravityintprog.com. Have a safe and happy holiday!