The Centers for Disease Control and Prevention (CDC) has amended its COVID-19 testing requirements in response to the rapid spread of the Omicron variant of COVID-19.
COVID-19 cases continue to rise throughout the United States, with numbers spiking alarmingly high in the Northeast. While the Delta variant remains the most common, the highly infectious Omicron variant is causing a sharp increase in cases in New York and other states. Vaccinated people without booster shots are believed to be more vulnerable to infection by Omicron than any other variant, and the severity of Omicron compared to other variants remains unclear.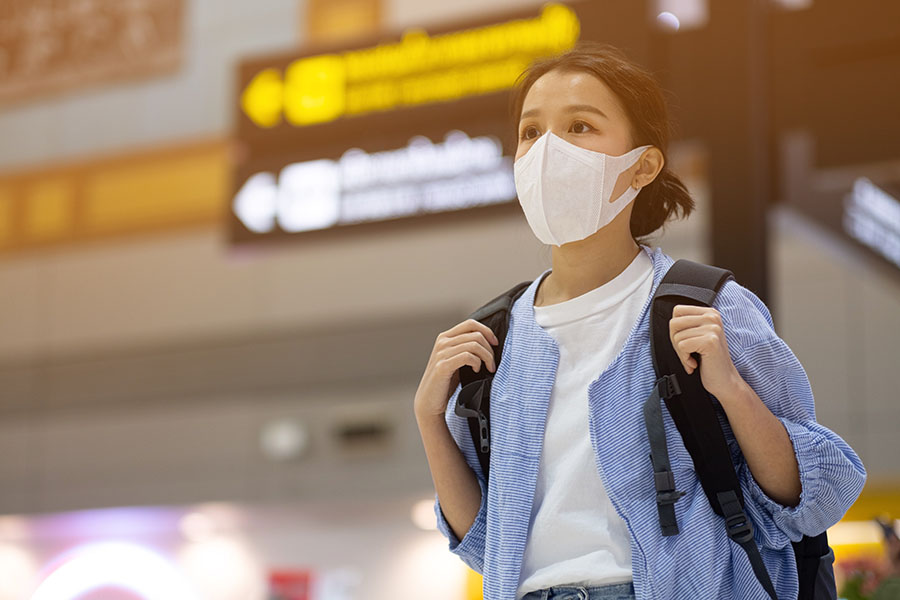 We urge all exchange visitors to be extremely careful. Regardless of vaccination status or citizenship, all international travelers will be required to get a COVID-19 viral test no more than 1 day before you travel by air into the U.S.
Before boarding your flight, you must show the airline either your negative test result or, if you have recently recovered from COVID-19, your documentation of recovery (your positive COVID-19 test result on a sample taken no more than 90 days before your flight's departure from a foreign country and a letter from a licensed healthcare professional or public health official stating that you are cleared to travel). Travelers must also confirm in the form of an attestation that the information they are presenting is true.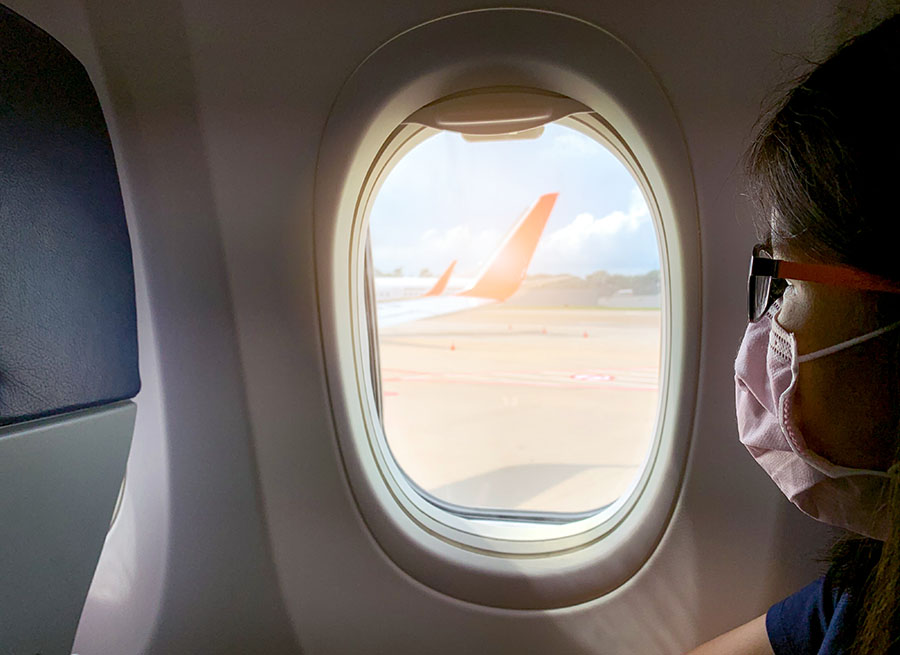 Airlines and other aircraft operators must be able to confirm the test result and proof of vaccination and review other required information and should determine when translation is necessary for these purposes. If your documents are in a language other than English, you should check with your airline or aircraft operator before travel.
All passengers 2 years of age and older with a flight departing to the United States from a foreign country, at or after 12:01 AM EST (5:01 AM GMT) on December 6, 2021, must meet these requirements. If you do not, the airline cannot allow you to board. The CDC also recommends you keep your COVID-19 test results for at least 14 days after reaching your final destination in the U.S. in case you are required to show it to a U.S. government official or a local public health authority.
You are considered fully vaccinated against COVID-19:
2 weeks (14 days) after your dose of an accepted single-dose vaccine

2 weeks (14 days) after your second dose of an accepted 2-dose series
2 weeks (14 days) after you received the full series of an accepted COVID-19 vaccine (not placebo) in a clinical trial
2 weeks (14 days) after you received 2 doses of any "mix-and-match" combination of accepted COVID-19 vaccines administered at least 17 days apart (not recommended by the CDC, but accepted for purposes of interpreting vaccination records for travel to the U.S.)
If you do not meet these requirements, you are considered unvaccinated and will not be permitted entry into the United States.
If you have any questions or concerns, please feel free to contact us at info@gravityintprog.com. We hope you stay safe and healthy.
contact us at info@gravityintprog.com. We hope you stay safe and healthy.